When work asked me if I wanted to travel to Spain for an event I jumped at the opportunity. I had just over a week to plan and I had to move the weekend before, but I wasn't going to let that hold me back. I got to planning and booking right away. Our event was in Barcelona, where I have been before but I was happy to go back and explore more and see the city through the eyes of people who have been there many times. The event itself wasn't too busy. 
We had a couple later nights and early mornings and with Spain's siesta and later dinner time we usually didn't go back to the hotel before midnight each night (on work nights ha). The first time I was in Barcelona it didn't have much of an effect on me but this time was different. I explored the streets, some I recognized walking down years ago. I tried real taps this time at a great tapas bar, Quimet y Quimet, which was amazing! I actually ate anchovies. We went there twice and tried to go back a third but decided to switch it up and go to El Xampanyet which was a great experience. The staff there was so much fun and even though the place was ridiculously busy we still felt like they paid attention to us.
We walked around the streets on our last night just stopping into whatever places looked good to us. Pax 49 was a little bar with a fun hipster vibe (accidentally left my purse here...thankfully it was still there when I went back for it). Story was cute and cozy and a perfect spot to go back to alone and just hang out with a good book and cocktail.
​​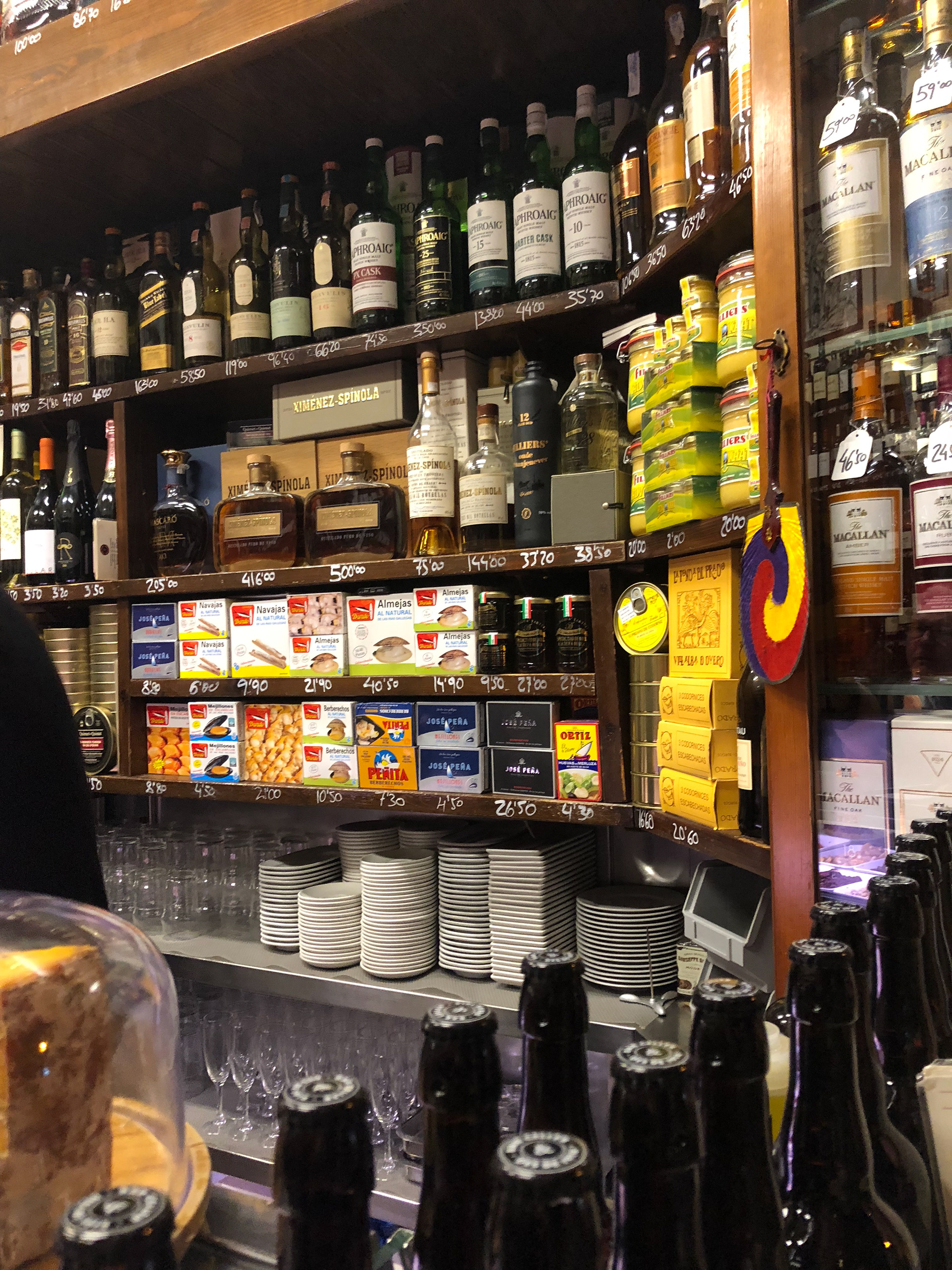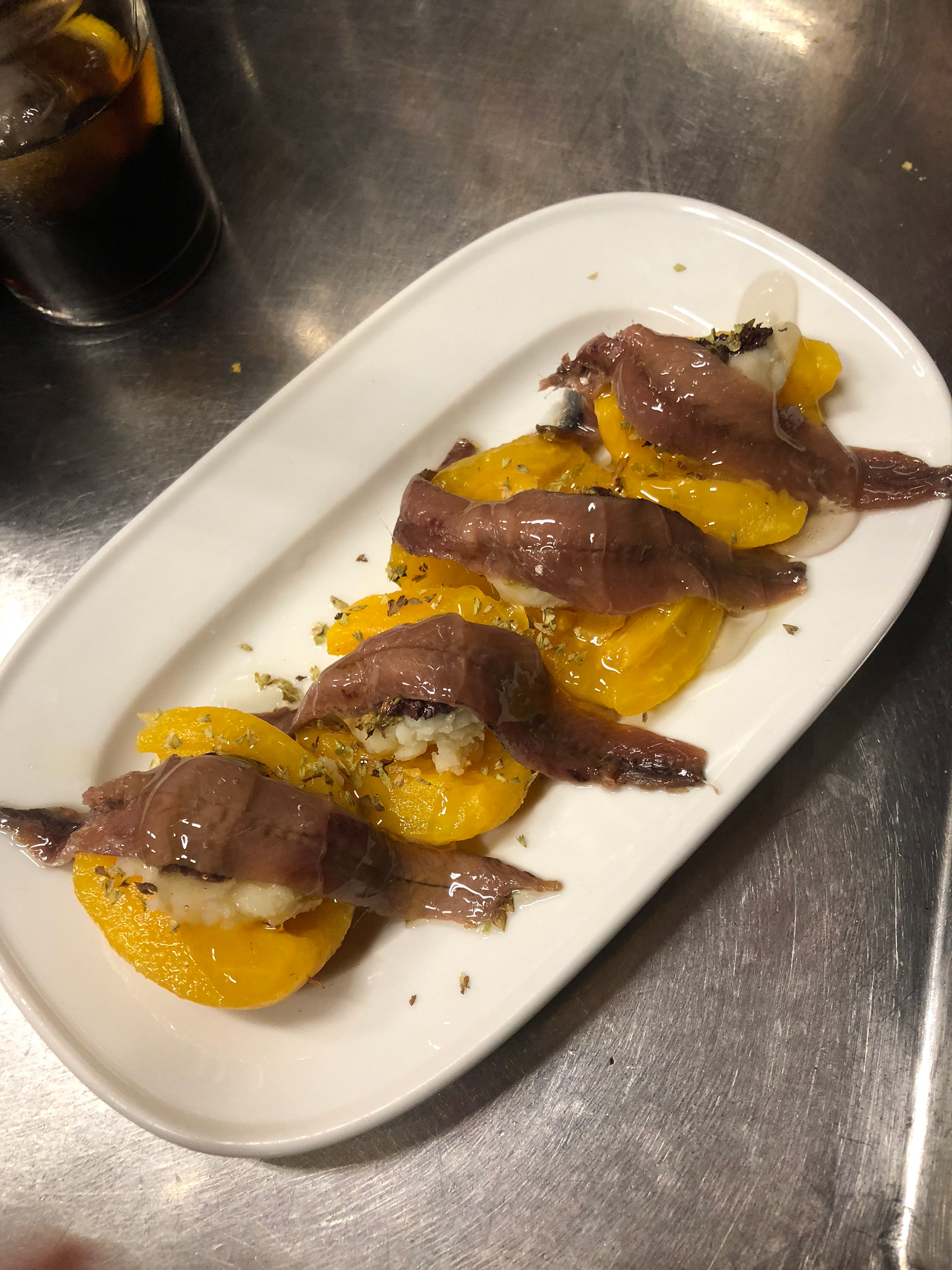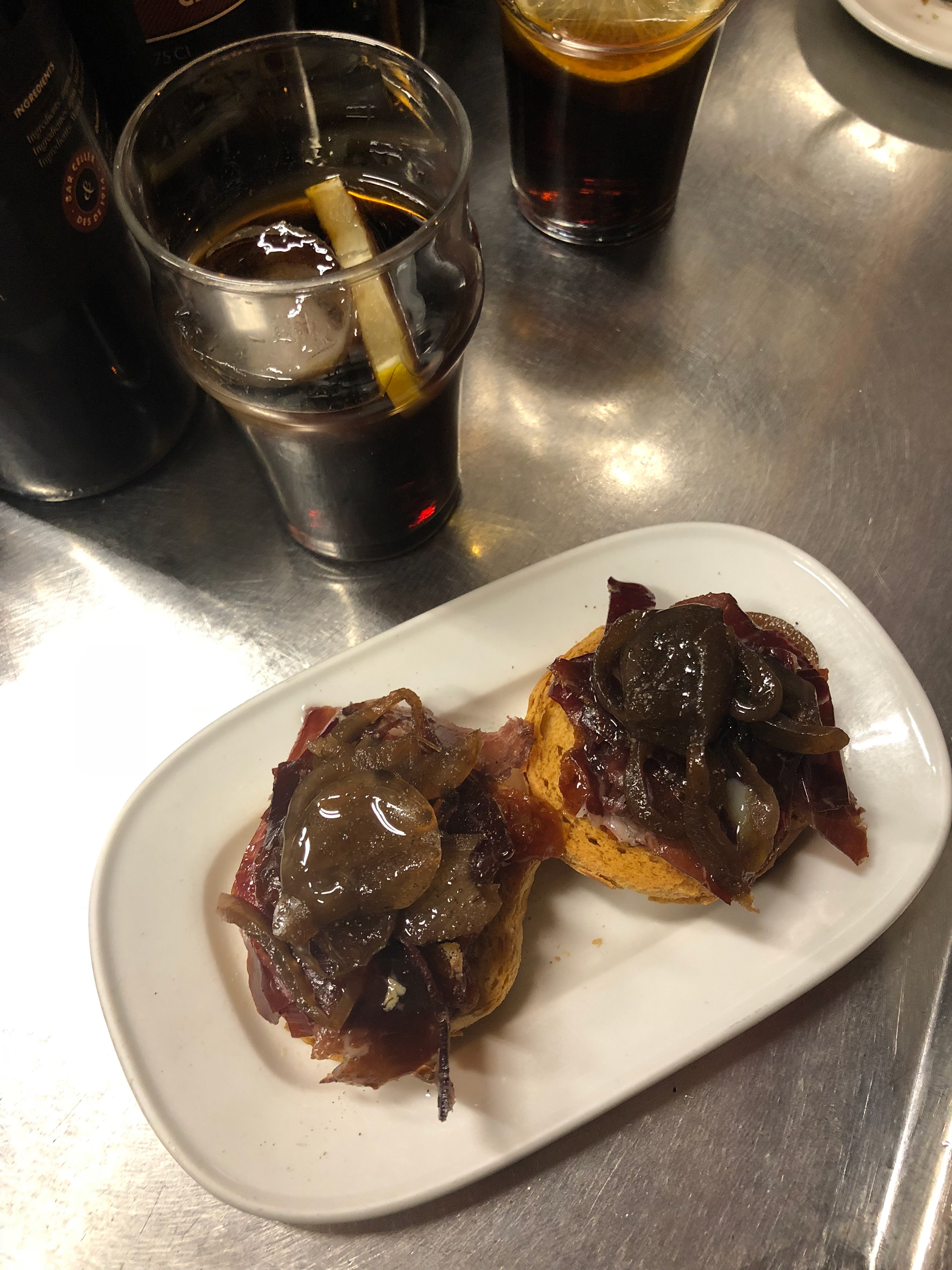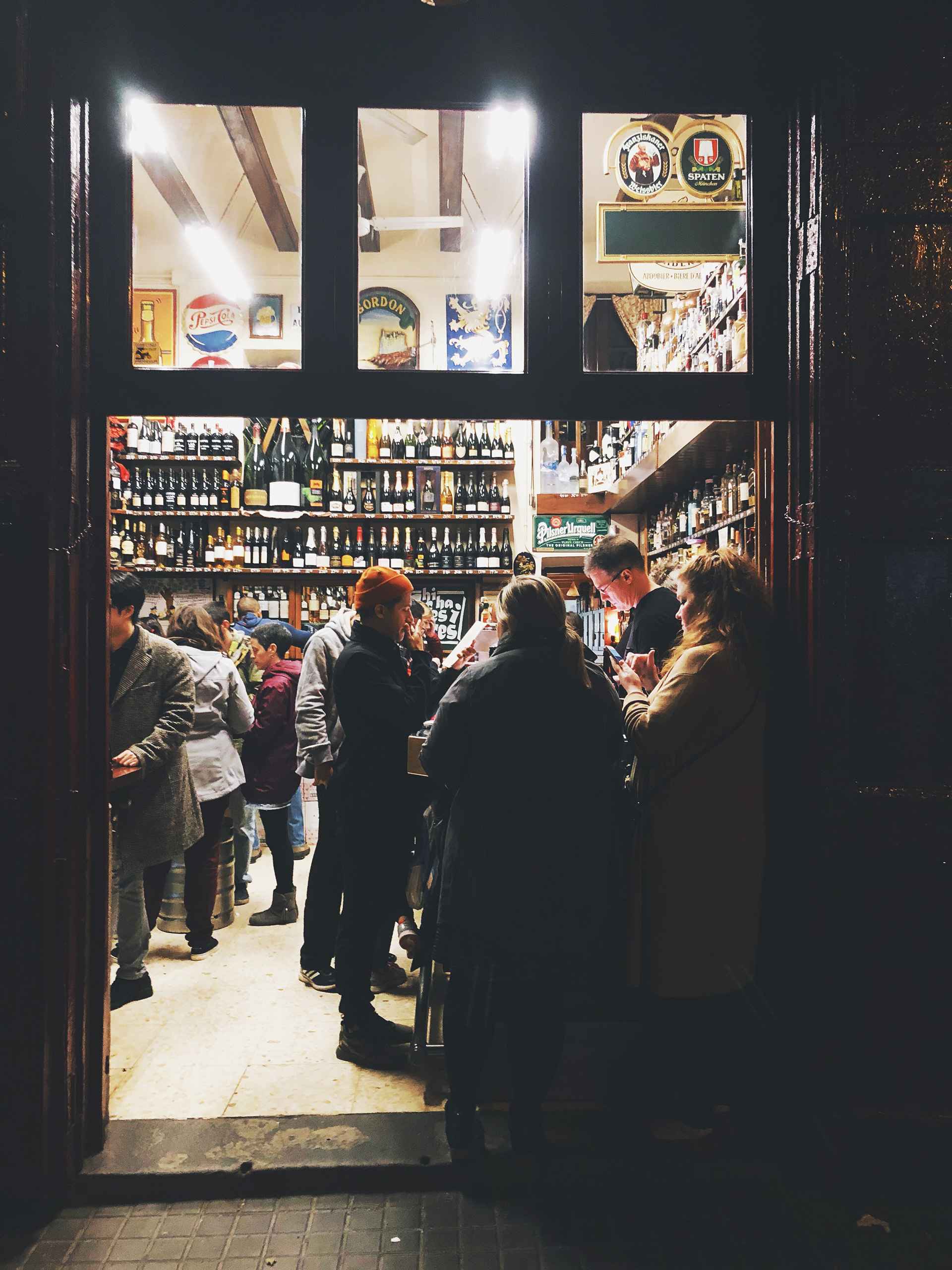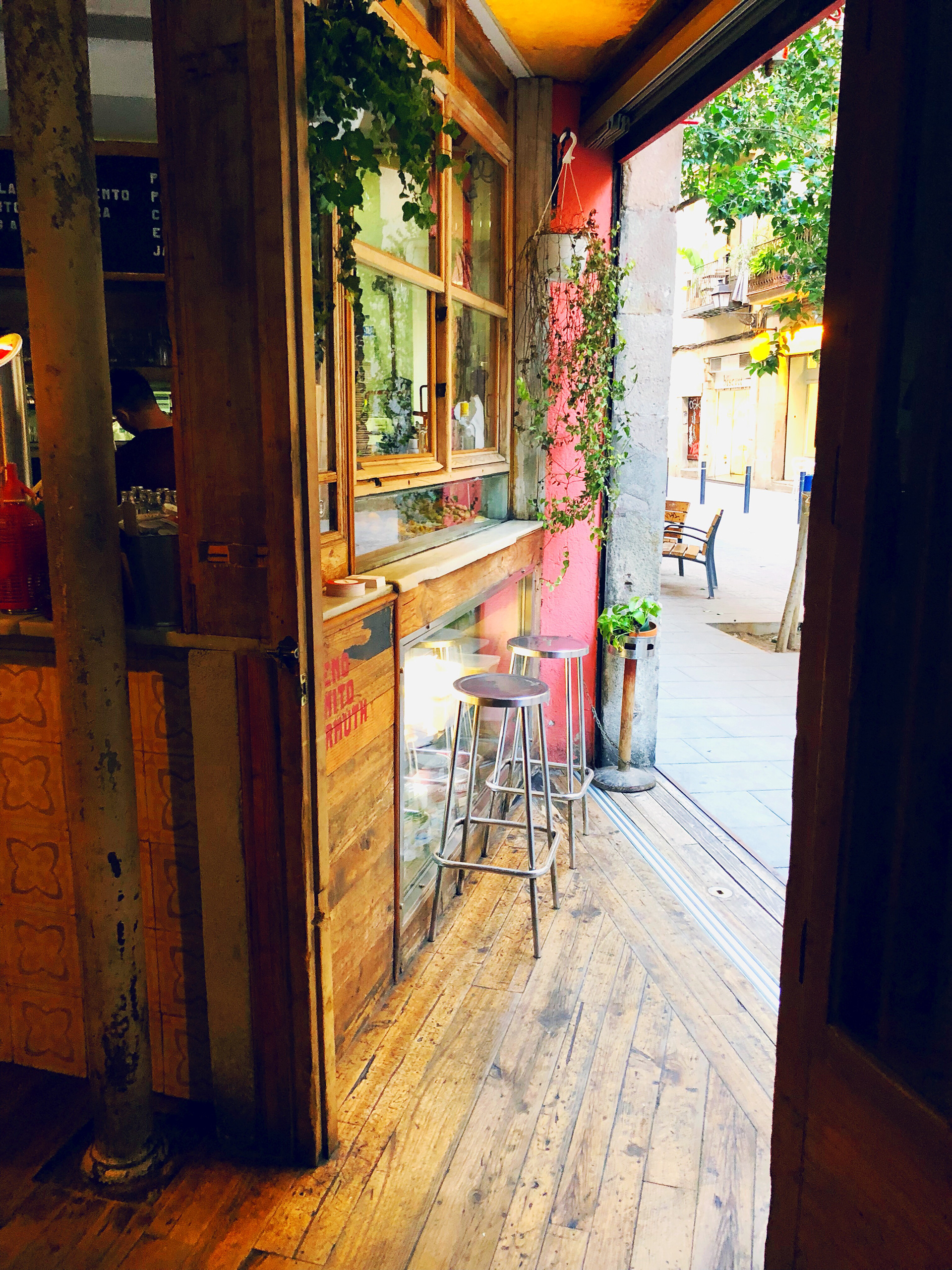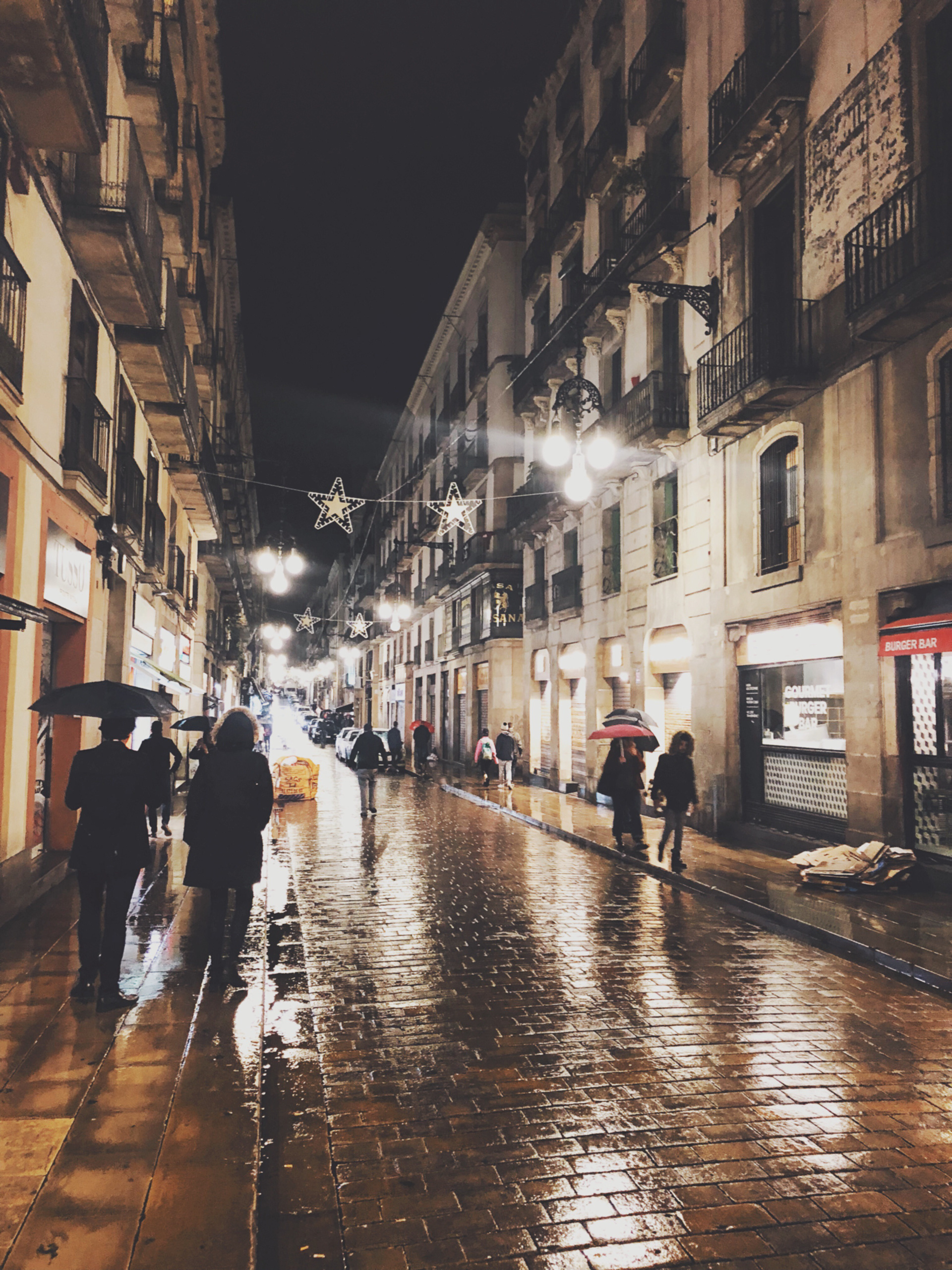 The next morning I caught a train and headed out for Seville on my own. I was excited for this part of the trip, it had been a while since I had traveled through Europe on my own and I missed it. The train traveled through Madrid and down to Sevilla, it was in Madrid that I was thrown into using my Spanish for the first time from high school. Almost missed my connecting train but I made it. I walked to my airbnb and was welcomed by my host who pulled up fast on a scooter with a wave and a smile. The airbnb was PERFECT! The building was full of plants. and the view was beautiful. Here is the one I stayed at. I never left the neighborhood because it was so centrally located, plus I was sick so I ended up spending a lot of time resting.
I walked around quite a lot, enough to get the lay of my  neighborhood and enough to be able to walk without a GPS by the end of the two days. I saw cute shops and ate at some good restaurants. Tried carpaccio for the first time and I sat next to an Italian family and wished I had paid better attention in my Italian class.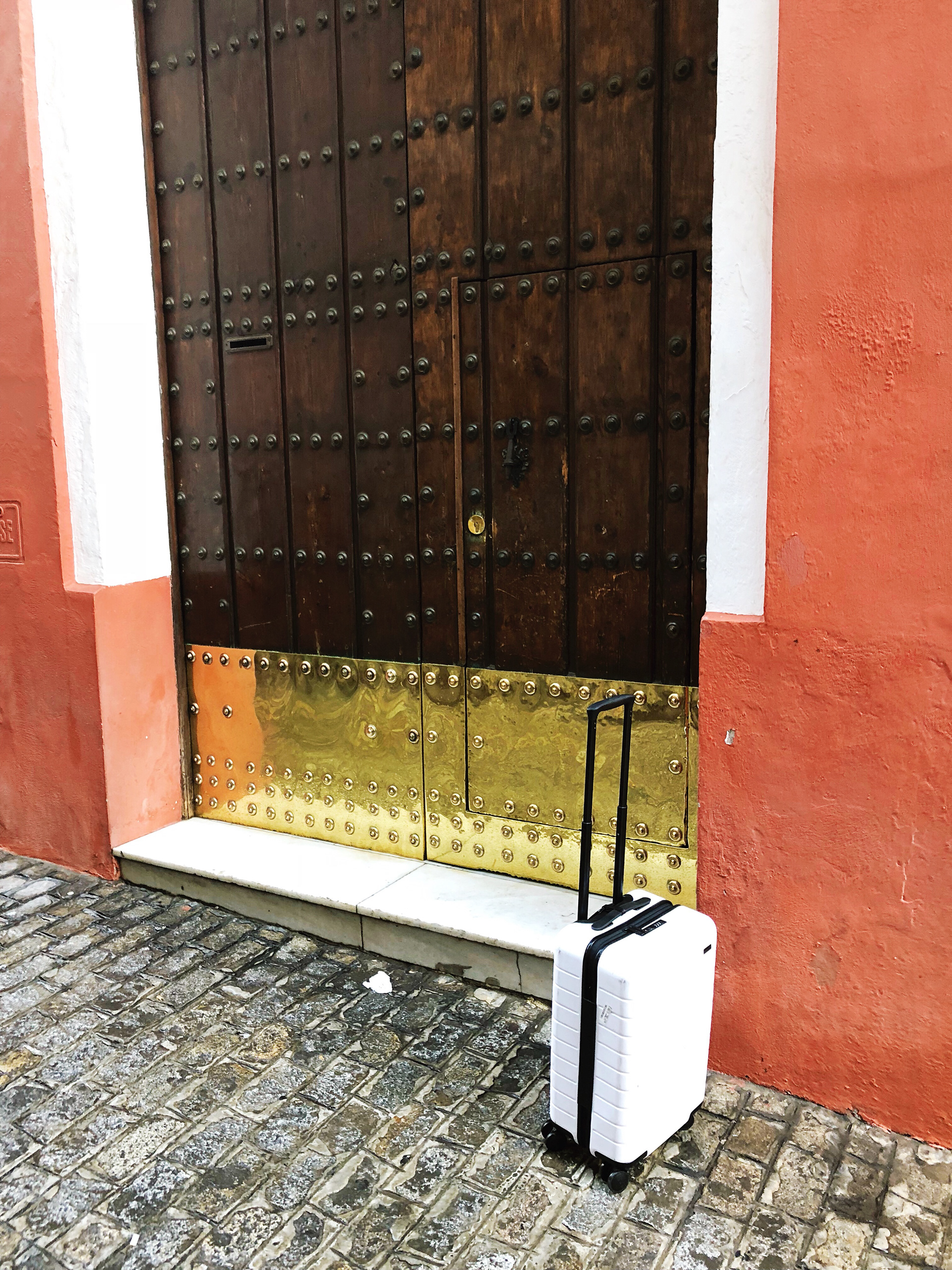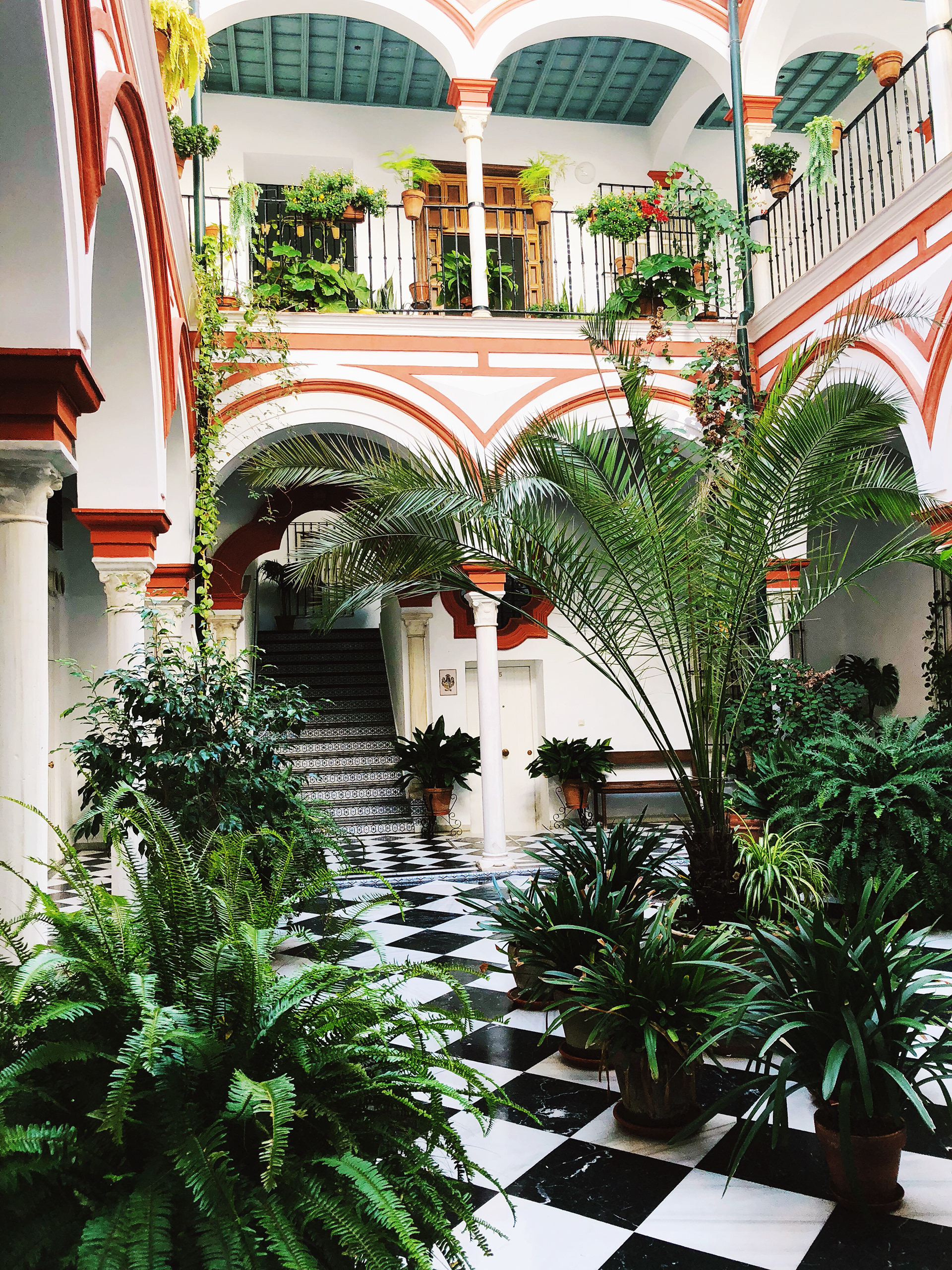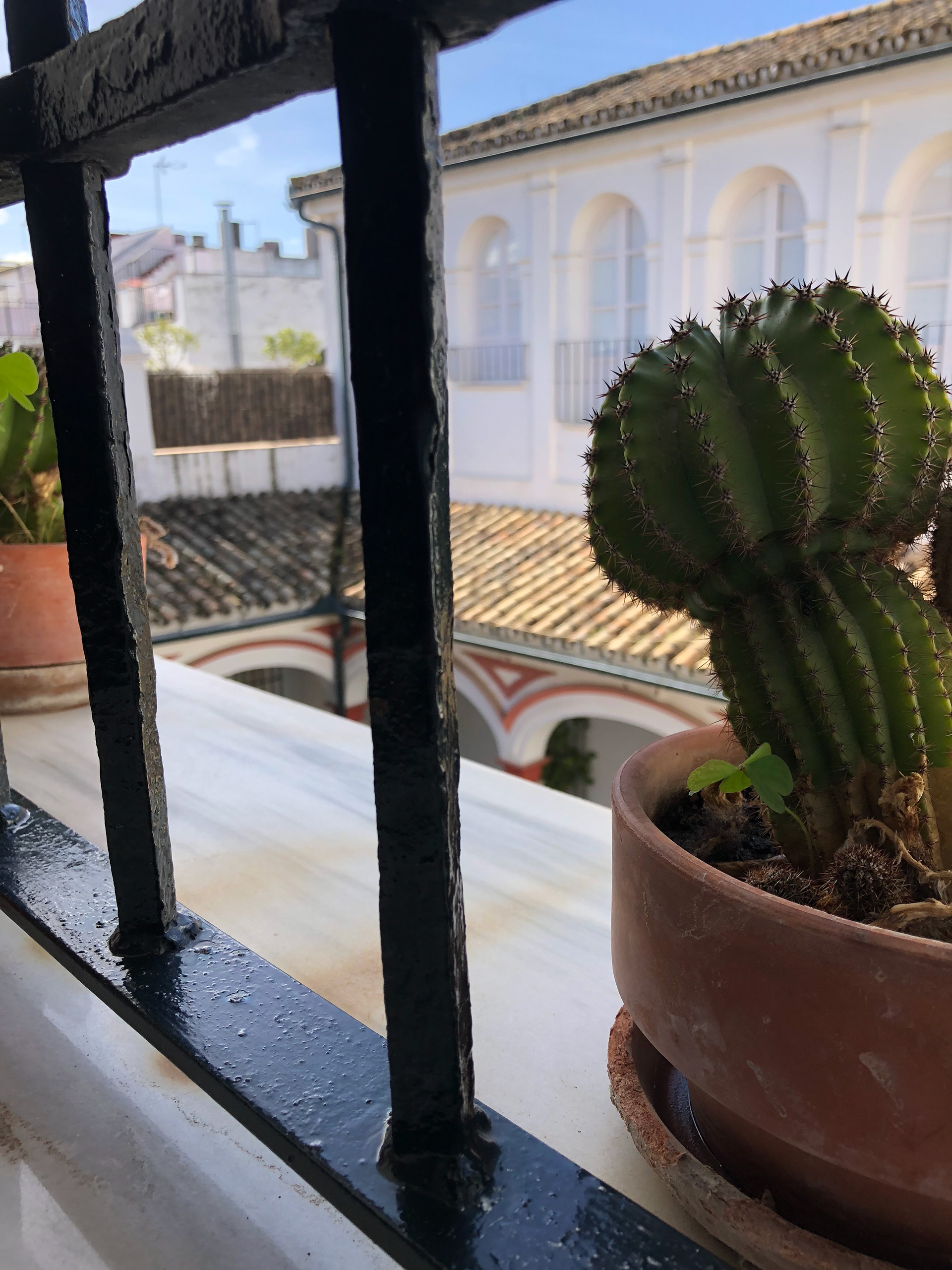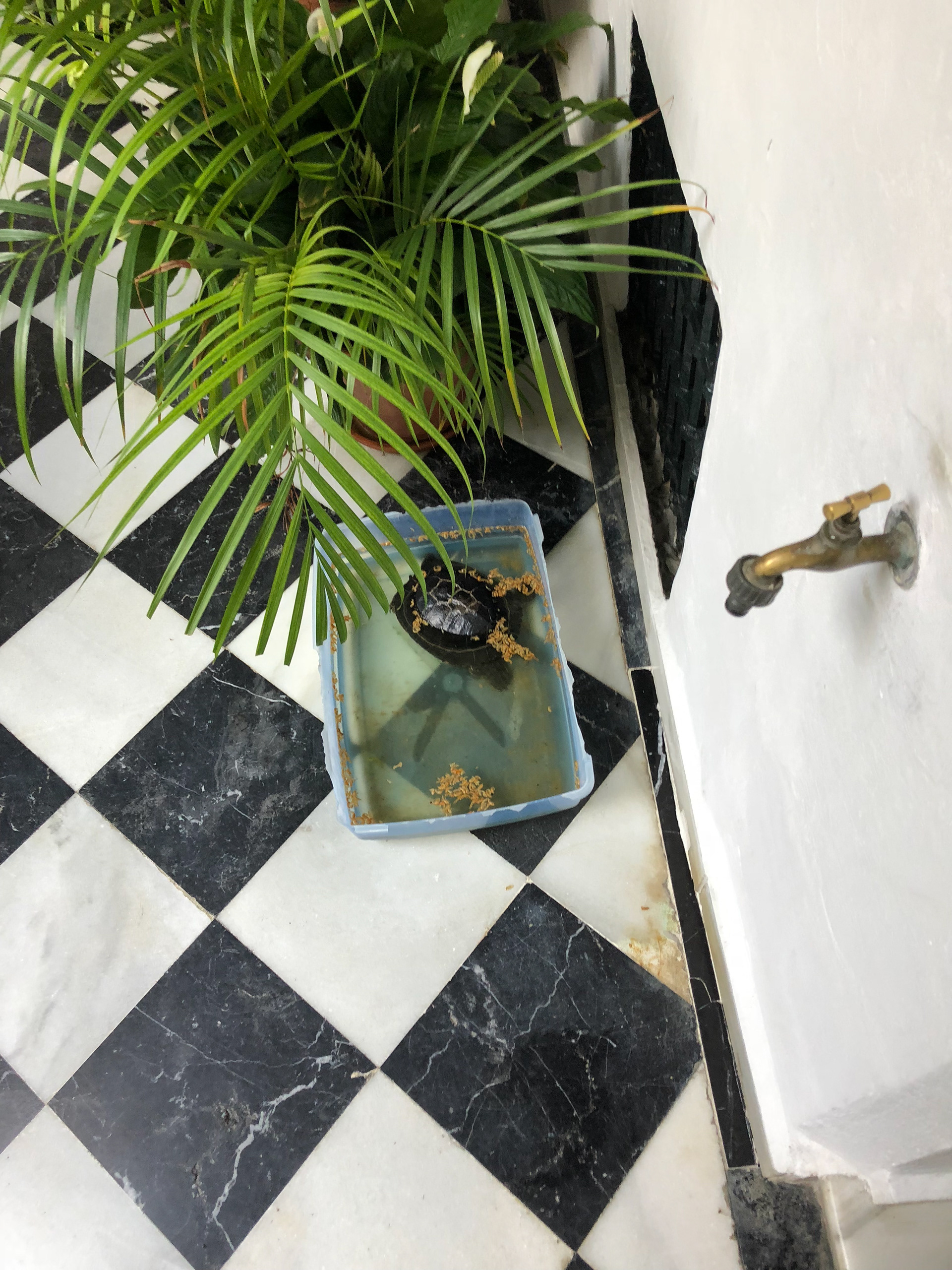 Although I was sick I decided to check out The Alcázar. It was a bit of a last minute decision so when I got there later in the day the line was wrapped around the corner of the building but since it was my last day there I waited. It was worth the wait. The place was so full of detail everywhere I looked. I'm not even sure I made it to every room or courtyard. I loved the use of yellow and all the tropical plants everywhere. I almost wish I had brought a book and just relaxed in one of the courtyards for a bit. 
A little tip, buy your tickets in advance or go early in the morning to beat the crowd.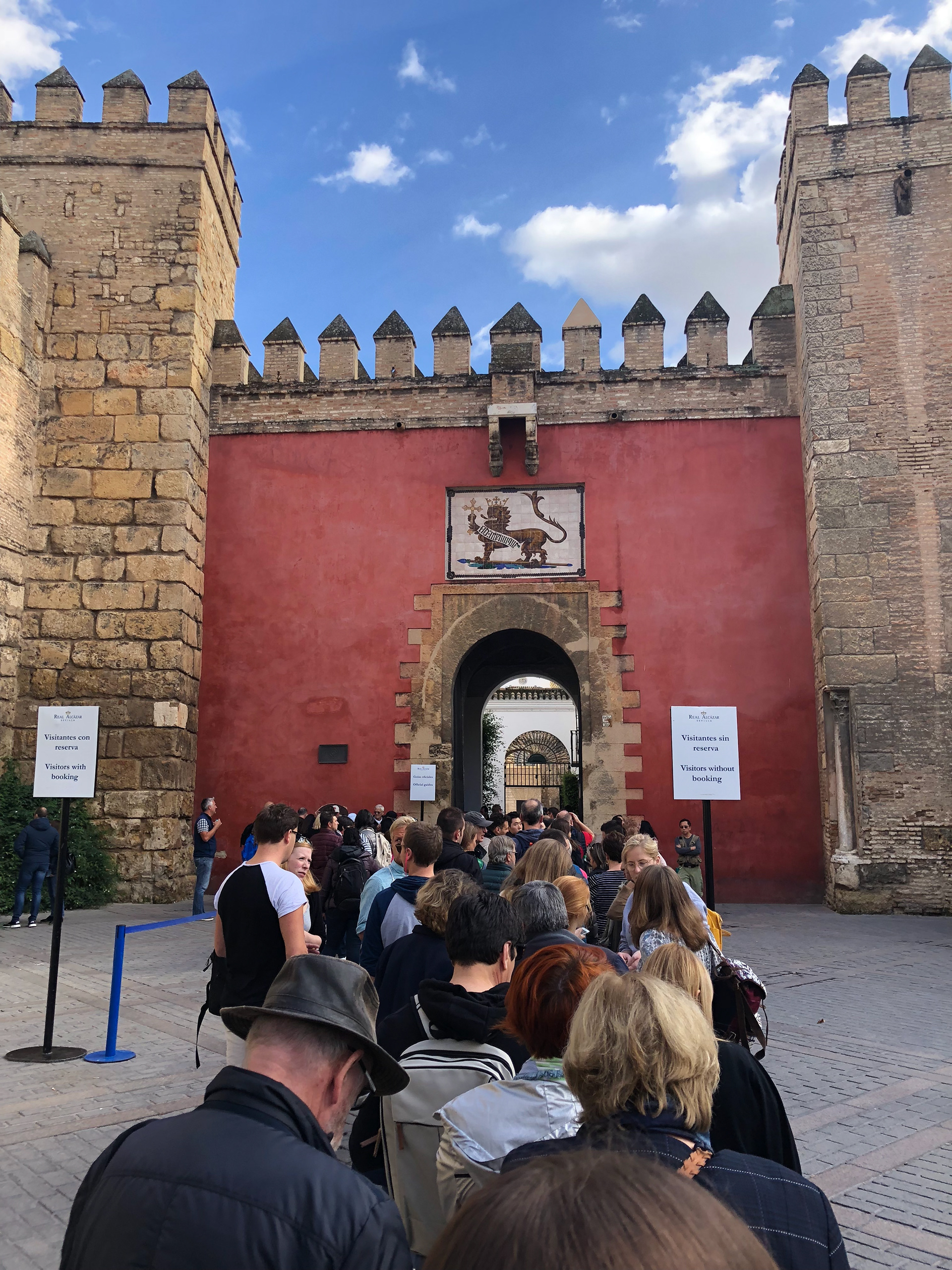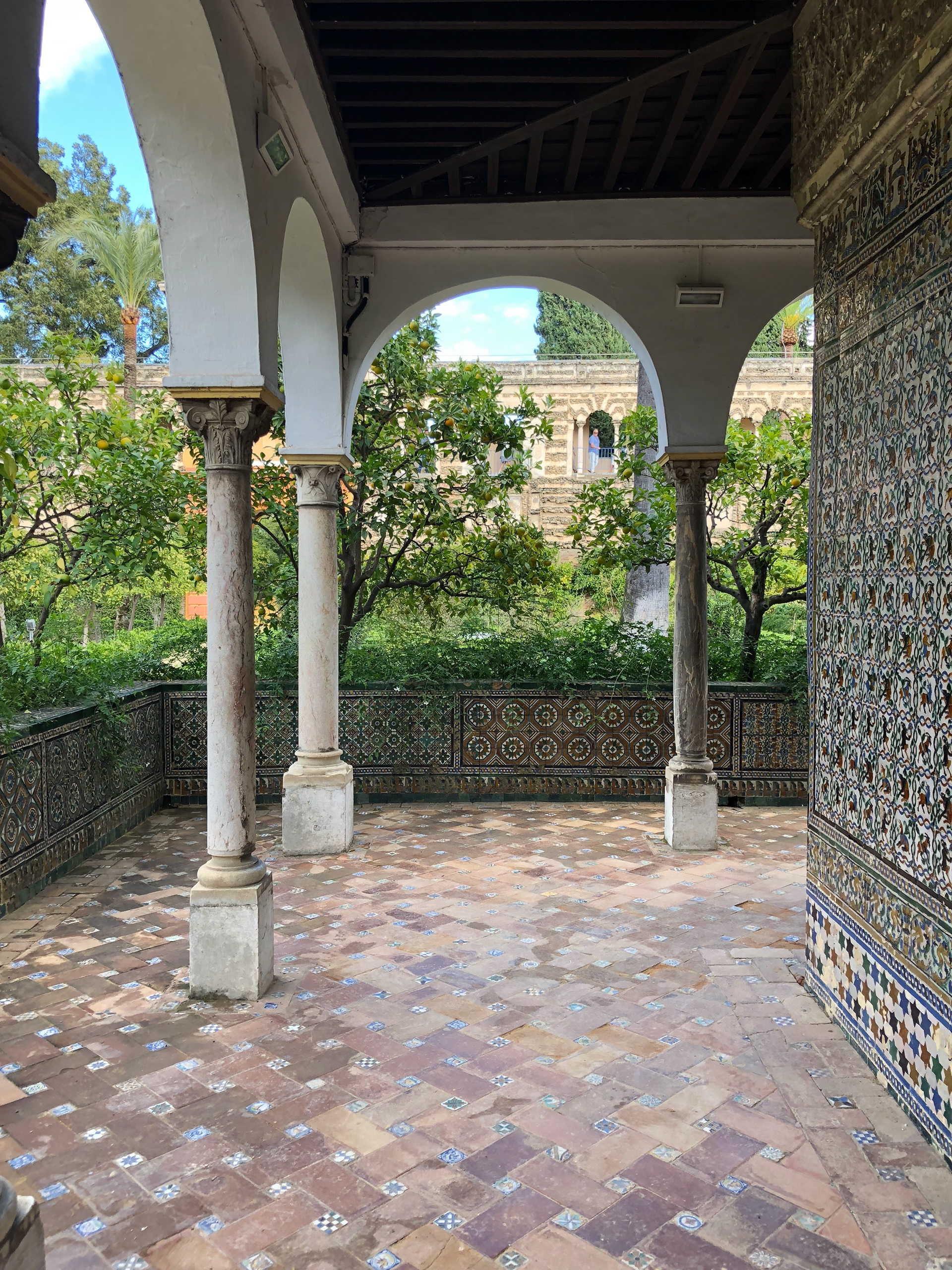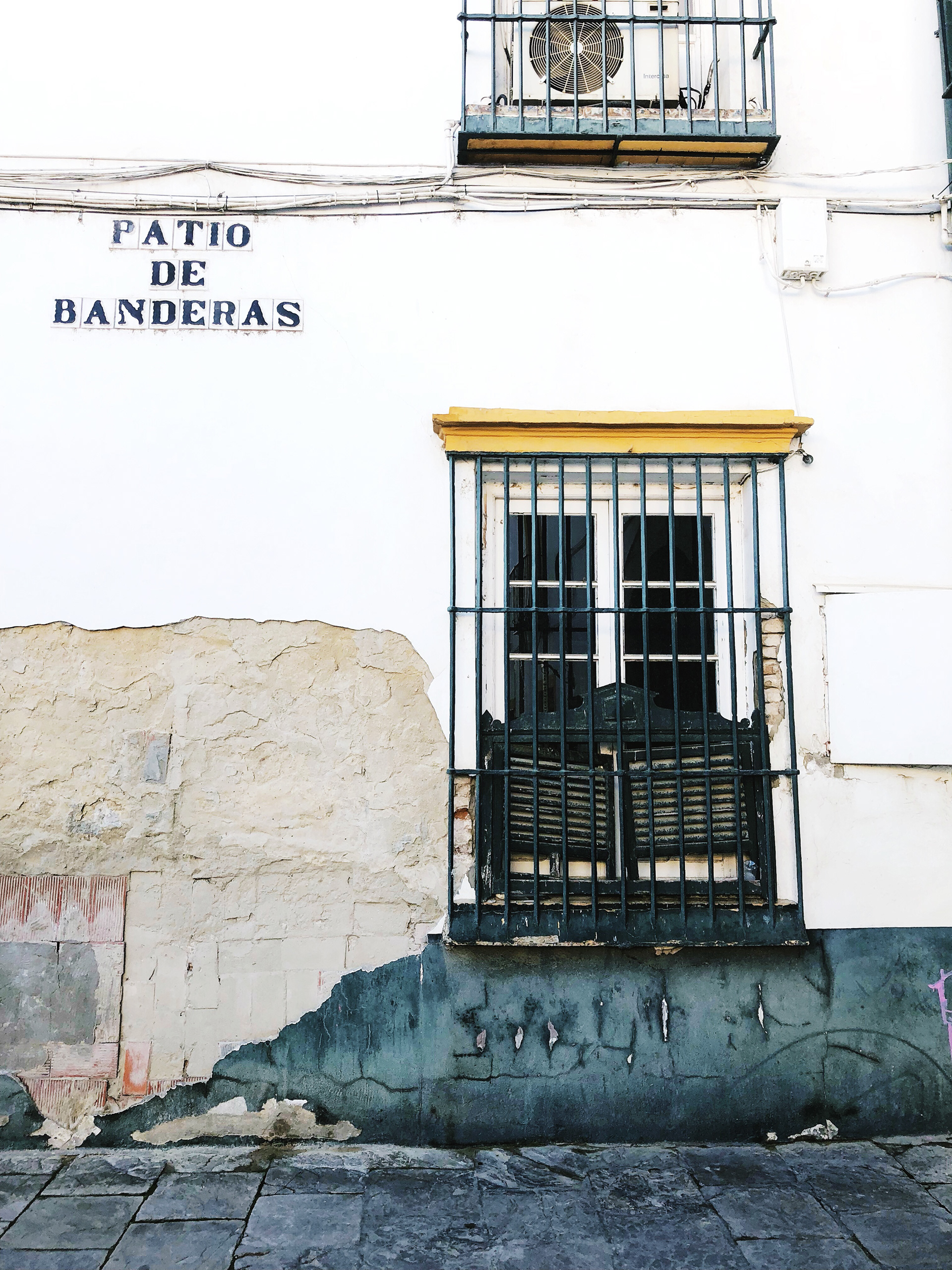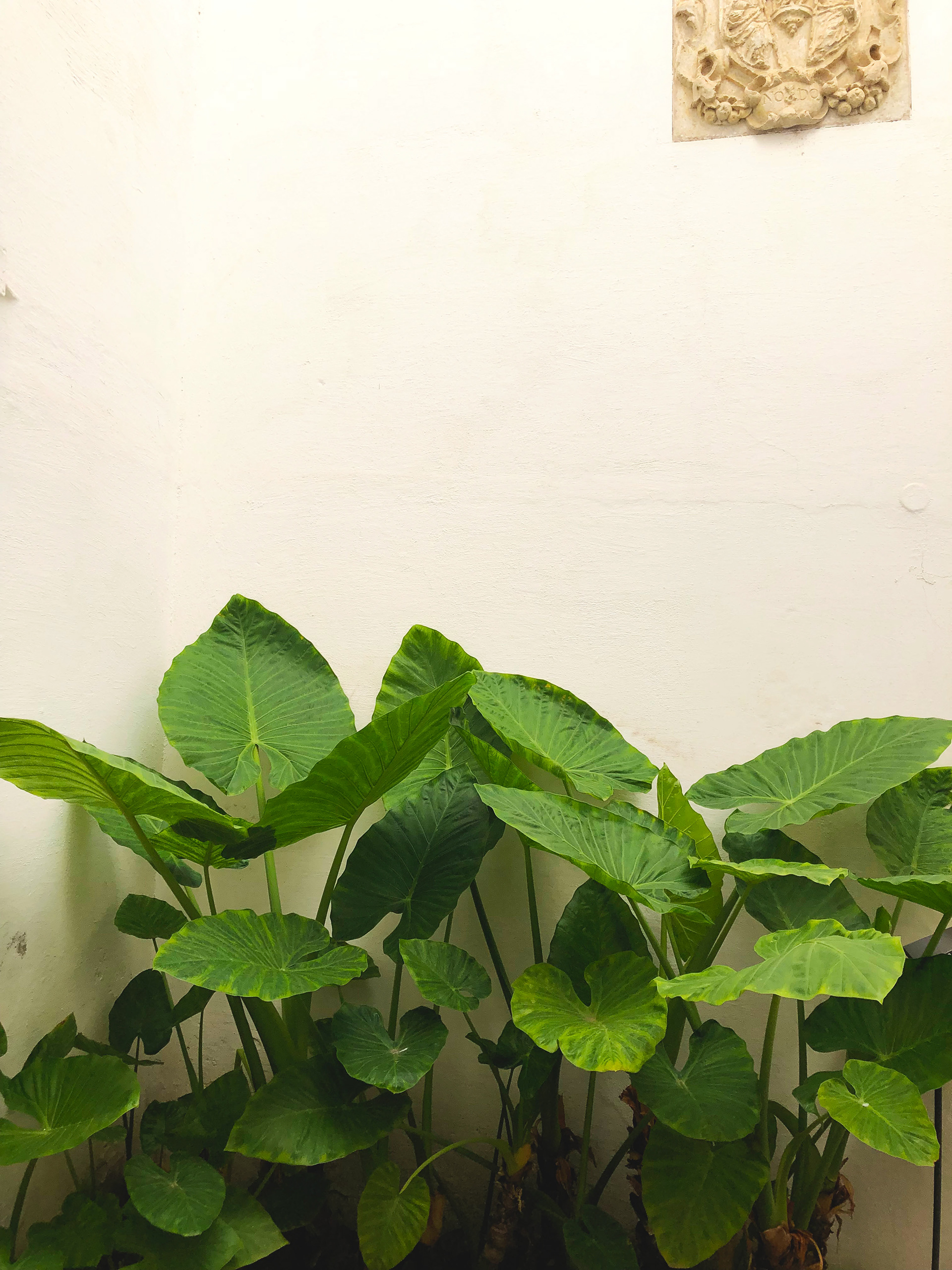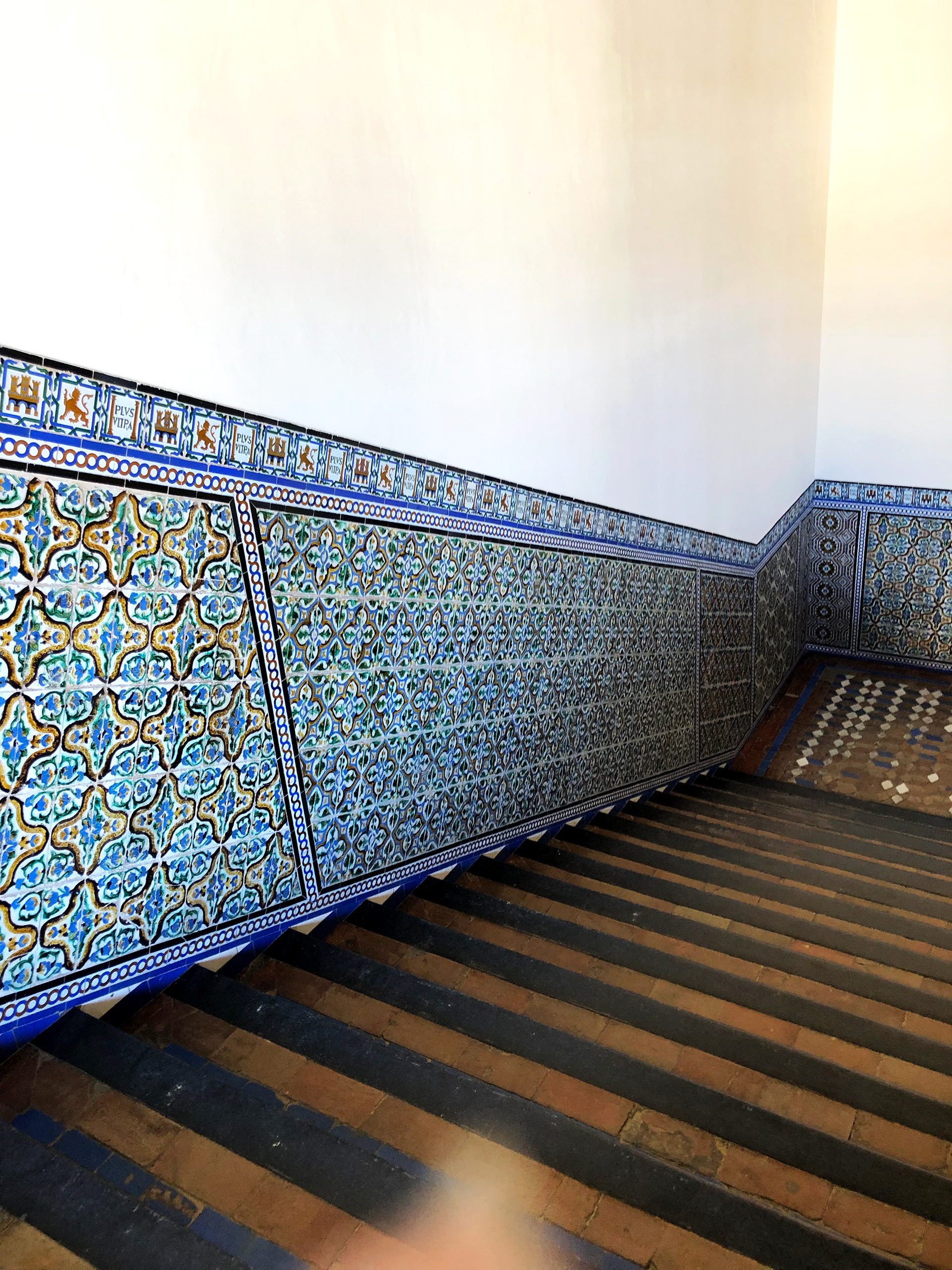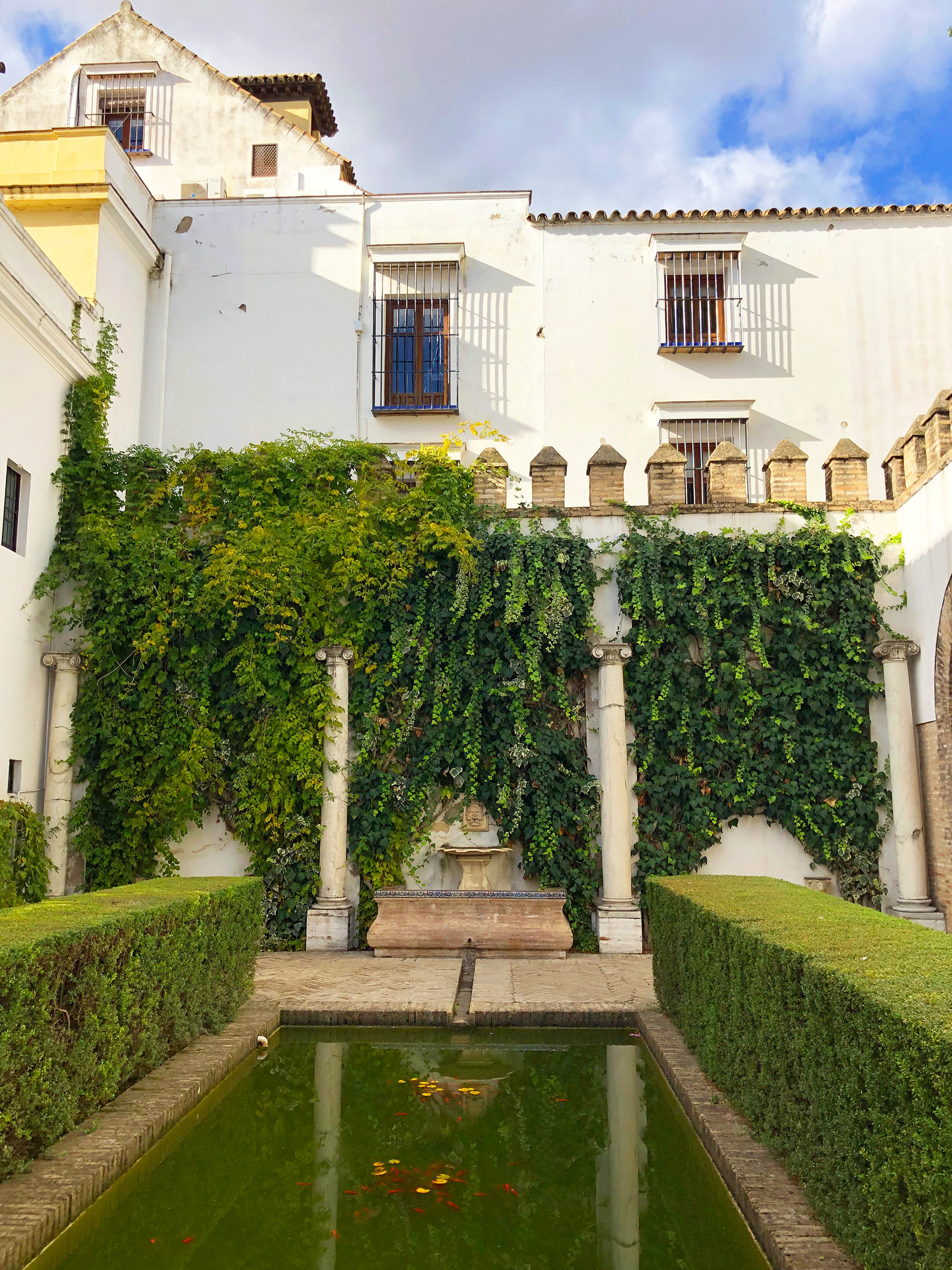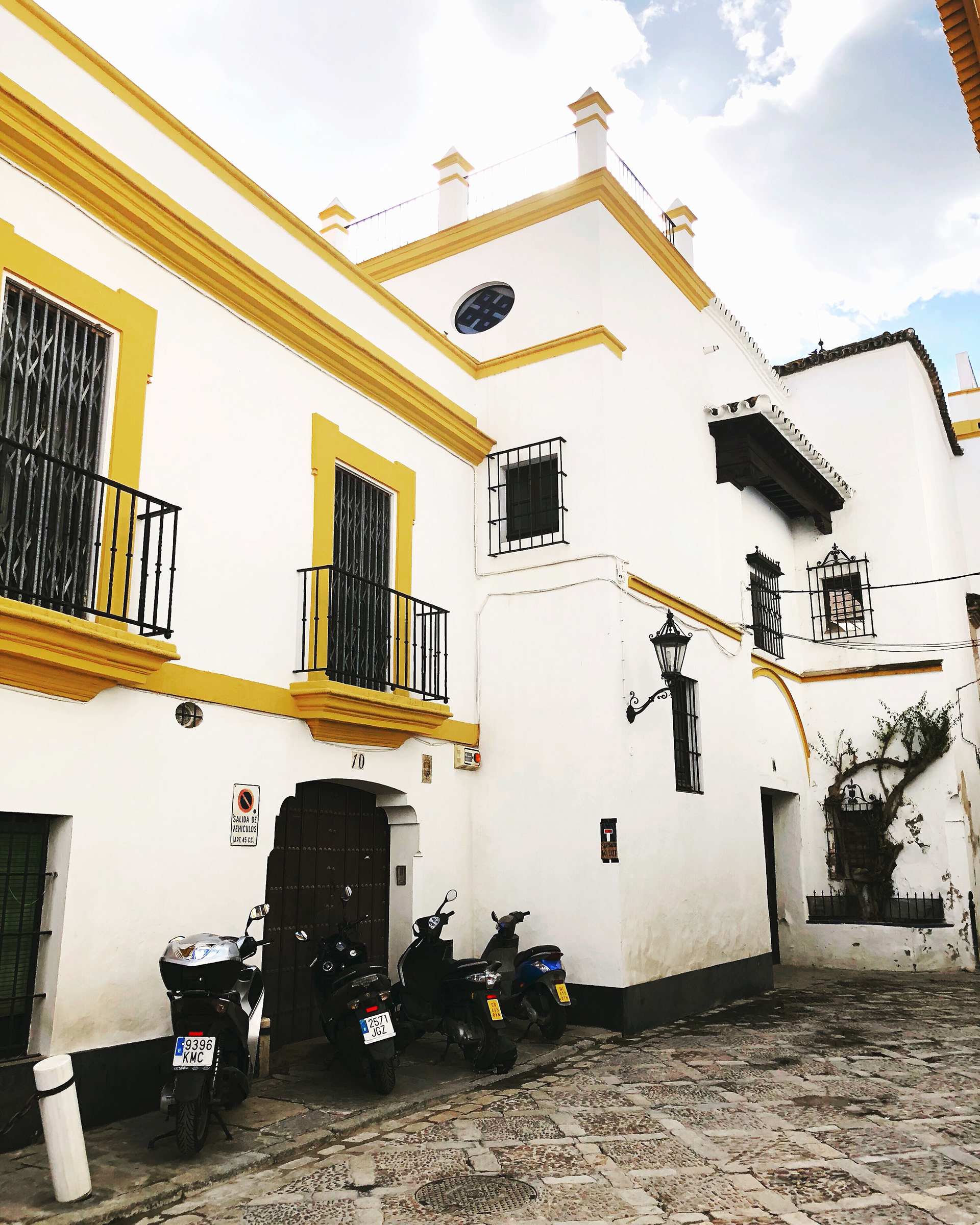 The end of my time in Seville came way too fast, but I was excited to see Granda. Sadly I was sick and stuck in the airbnb the entire time but my view was beautiful. I was on the top of the hill looking out at the Alhambra. I had booked a tour there, I booked an airbnb experience cooking class and I booked a flamenco show and had to give all of it up due to a terrible cold that had me bedridden. It bummed me out but after almost two weeks in Spain I was happy I had come. I got to push myself to use more Spanish than I'd used in years and I reminded myself how much I love riding the train through Europe.