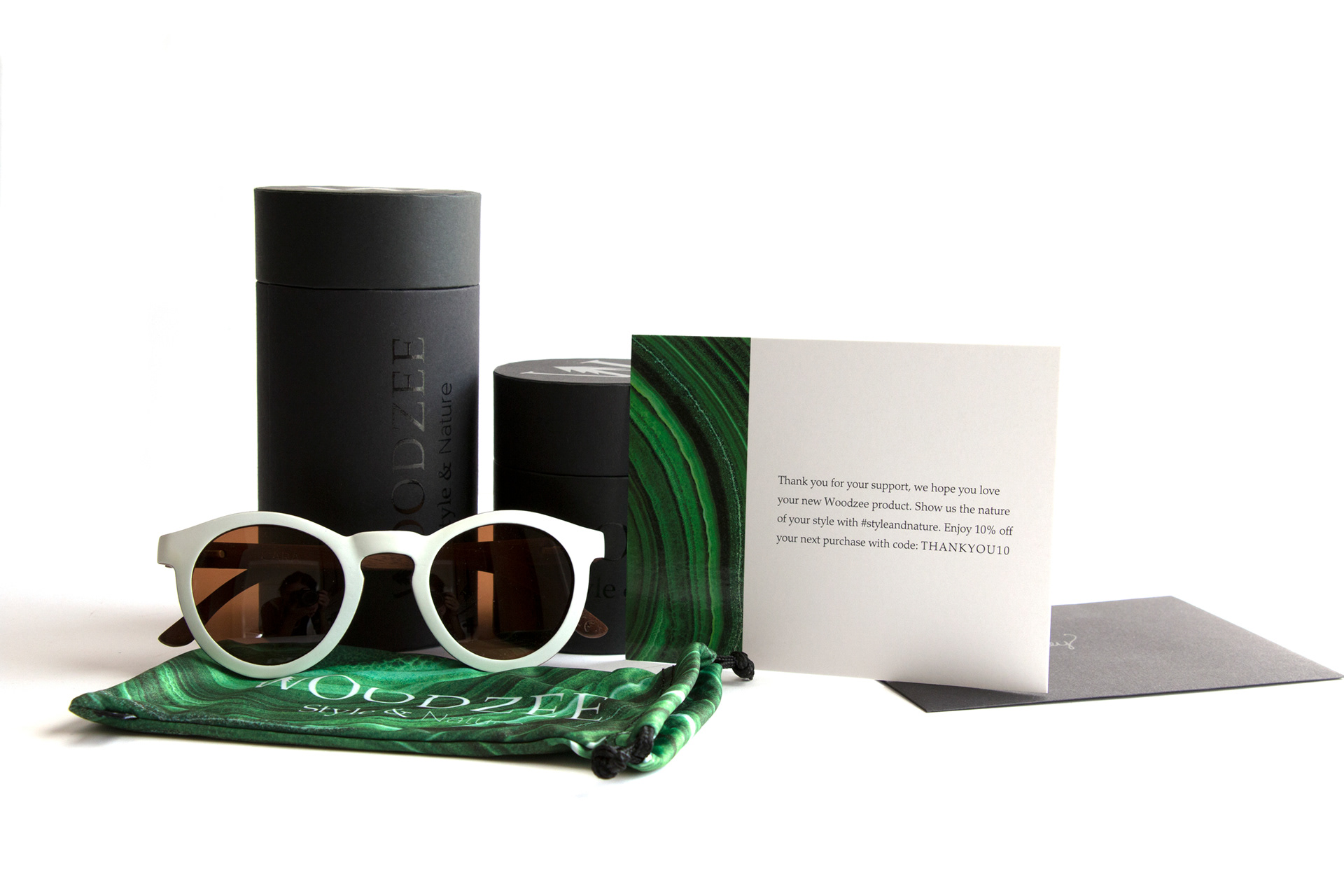 When I started with Woodzee they had an establish brand that presented them as eco. There was nothing wrong with that but the owner wanted to go a little more sophisticated. We also had to address the issue of glasses getting broken in transit. The packaging used then were triangle to save packaging materials but if glasses kept breaking then saving packaging as a moot point.
​​​​​​​
We went round.
We brainstormed many ways to to battle that and ended up changing the shape from triangle to round. This shape allowed us to have a similar packaging for both the glasses and the watch. It also allowed for customization of the tube based on the parter (ie: Maker's Mark, FontanaFredda, spec for Herradura and other brands we were chatting with).
The logo
To give the logo a more sophisticated and updated look I choose a serif font and added a tier to the tree so it felt more like a tree. For the tagline "Style & Nature", it was kept very similar just updated fonts
Malachite
The big addition was to bring in malachite as one of the brand "colors"/texture to use throughout branding material. That was we had green to keep the eco feel of the brand be the marbling effect helped up level it and added layers. It also gave us different greens to pull from if we needed or another material to add to production for the glasses or watches.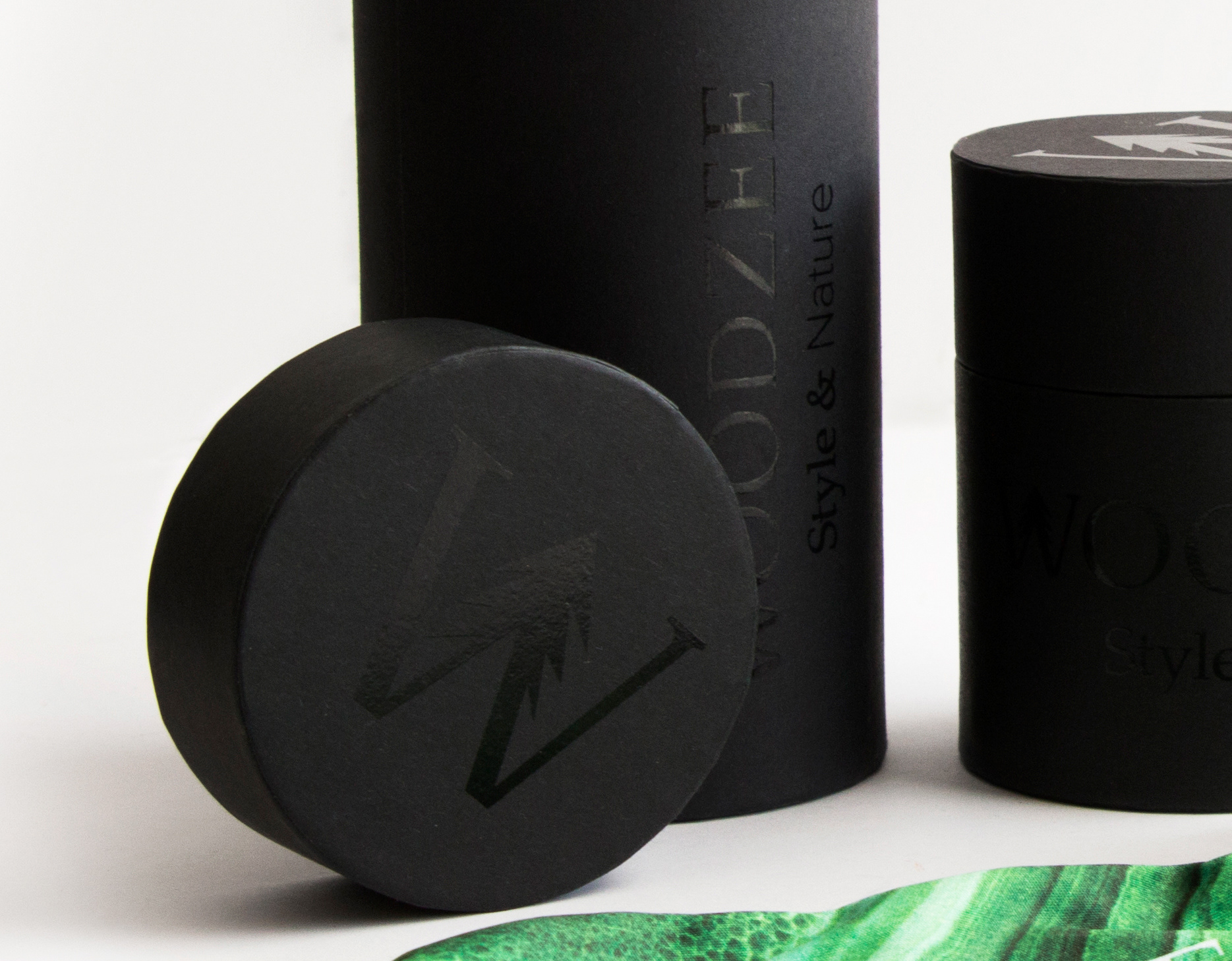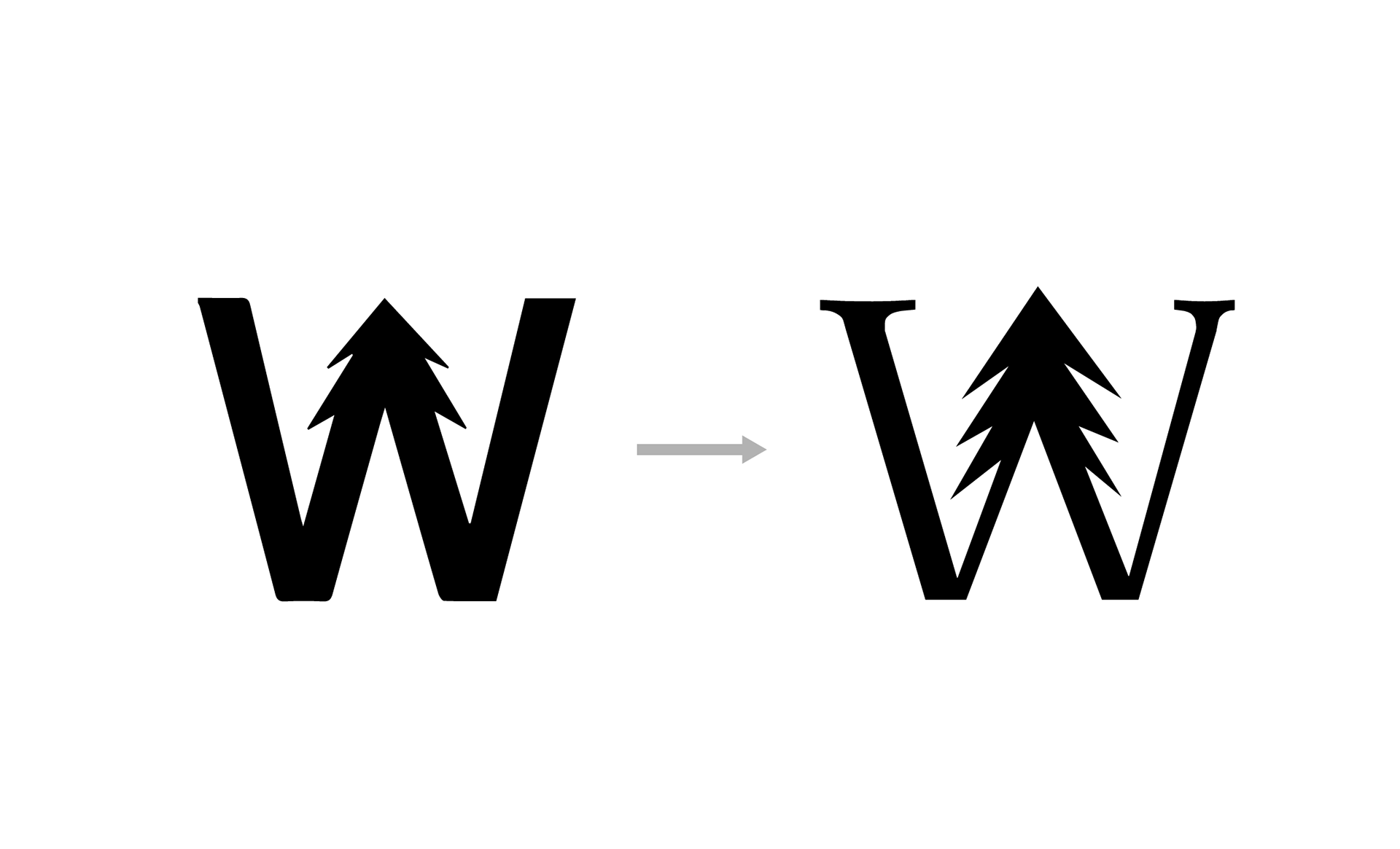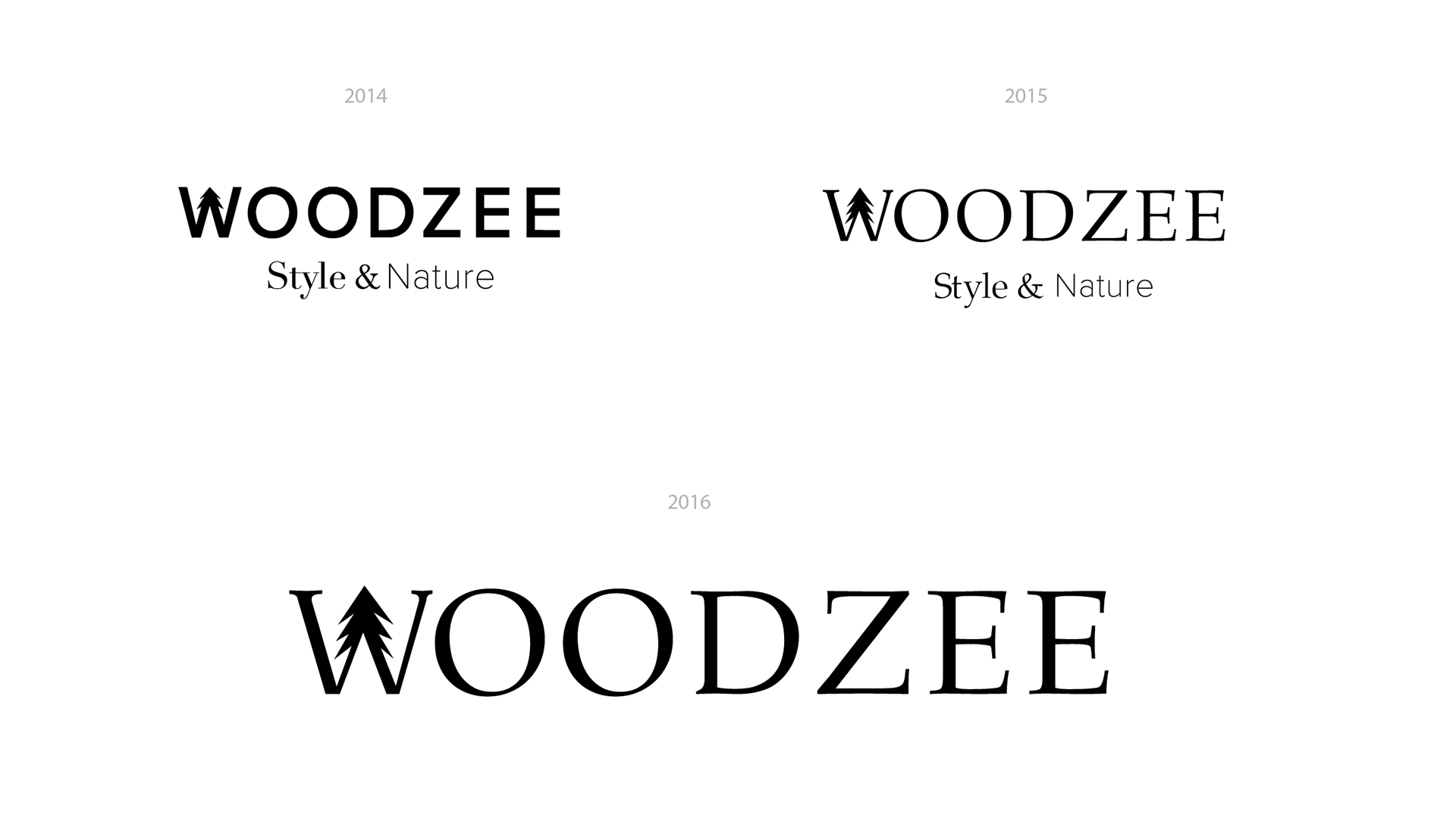 Alternate packaging for FontanaFredda

photos via @woodzeeinc